Ed Sheeran to star in new Beatles-related film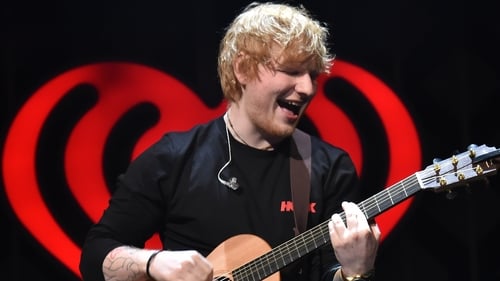 Ed Sheeran is set to play a leading role in Richard Curtis's new fictional film about the Beatles.
The new comedy film is tentatively entitled All You Need Is Love and it concerns a man who wakes up one day to find he is the only person who can remember the songs of The Beatles
The Mail on Sunday reports that Sheeran is to appear on screen and write new music for the film, which will also include Beatles classics. The newspaper also says Curtis is writing the screenplay and that the film will be directed by Trainspotting director Danny Boyle.
Sheeran is known to be an enthusiastic and life-long Beatles fan. In 2014, the 27-year old musician was a guest on The Night That Changed America, a Grammys tribute to mark the 50th anniversary of The Beatles' first appearance on The Ed Sullivan show in 1964.
On the night, he performed an acoustic version of the Beatles' hit In My Life in front of an audience which included the two surviving members of the Fab Four, Paul McCartney and Ringo Starr. McCartney later sent Sheeran a guitar signed: 'For Ed, who is brilliant.'
Sheeran is also friends with director Curtis, whose previous films include Love Actually and Four Weddings and a Funeral, and his partner Emma Freud.
In 2016, the singer attended a 21st birthday party for the couple's daughter Scarlett and is believed to be a regular visitor to the Curtis home in Walberswick, Suffolk.
Sheeran has previously appeared in The Simpsons, Game of Thrones, Bridget Jones' Baby, Home and Away, and The Bastard Executioner.